JD McPherson with Duz Mancini & the Wasted Shades
Thursday
September 26, 2019
9:00 pm
(Doors:

8:00 pm

)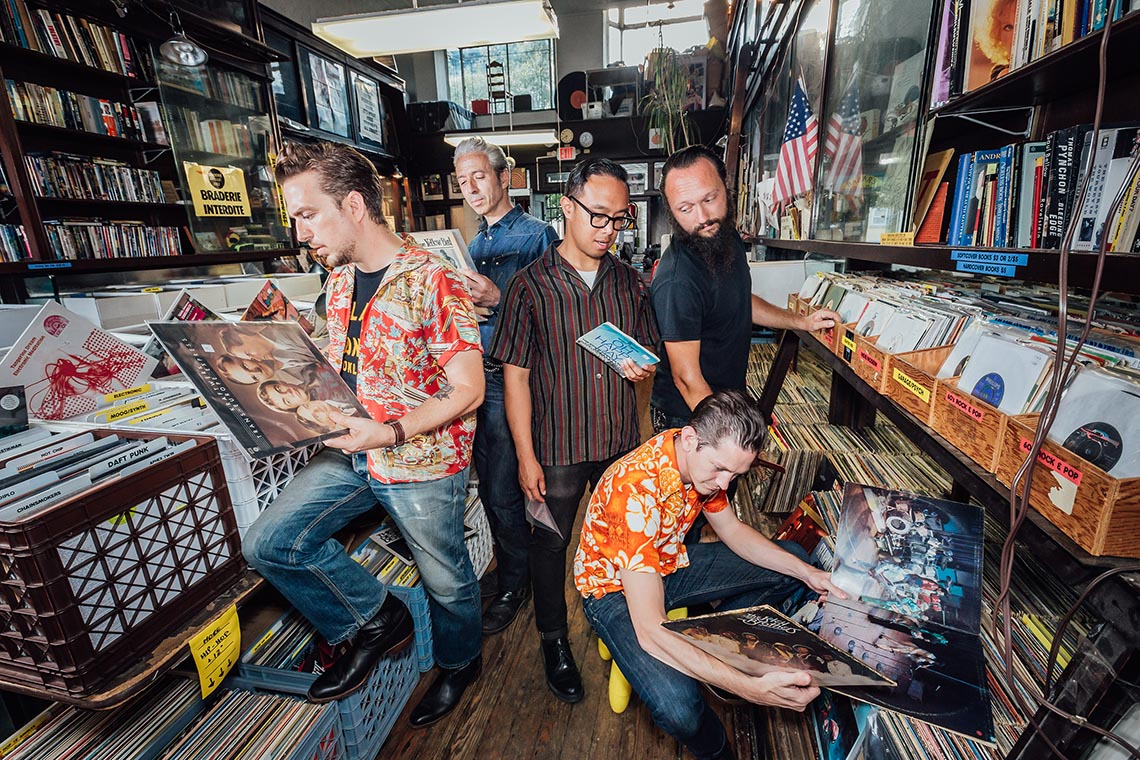 $20.00
Undivided Heart & Soul (2017)
"I was having nightmares every night, thinking, 'Wow, they're going to hate this," says JD
McPherson.
When he talks about his new album, Undivided Heart & Soul, there's no glimmer of self-adulation, or even the confidence one might expect of a veteran artist. Instead, there's a snapshot of McPherson's creative process bringing the record to life, a journey filled with fear and change, then boldness, and, eventually, catharsis.
The best rock music has a story to tell. This record chronicles a series of upheavals, frustrations, roadblocks, and kismet—a cross-country move, failed creative relationships, a once-in-a-lifetime career opportunity, and learning to love making music again by letting go.
McPherson calls moving his family from Broken Arrow, Oklahoma, to East Nashville a decision based "on opportunity" and one he was reluctant to make but notes the profound influence the city has had on his new crop of songs.
"Up to this point, I thought I knew what I was doing with songwriting, that I don't do this or that," McPherson says. "Writing with people who co-write for a living…maybe I saw myself as John Henry, and them as the steel-driving machine."
Along with collaborations with fellow Oklahoman Parker Millsap, Butch Walker, and Aaron Lee Tasjan, McPherson's selections for Undivided Heart & Soul include many deeply personal themes: "Let's Get Out of Here While We're Young" shares writing credits with longtime bandmate Ray Jacildo and McPherson's wife Mandy. He also delved into character profiles, both fictional and based on real-life experiences, stories McPherson has held onto but never thought of as fodder for songwriting, such as the Las Vegas bus station interlude detailed in "Style (Is a Losing Game)."
"That seems like a pretty normal thing for a singer-songwriter to do, to write about personal experience, but I really have never done that," McPherson says. "It felt great but it also was tough at the same time. The thing is, John Henry is trying to beat the machine because he's in awe of it. It was a lot of me saying, 'You're really good at this, and I have a hard time doing it.'"