Mdou Moctar and Boogarins
Thursday
September 12, 2019
8:00 pm
(Doors:

7:00 pm

)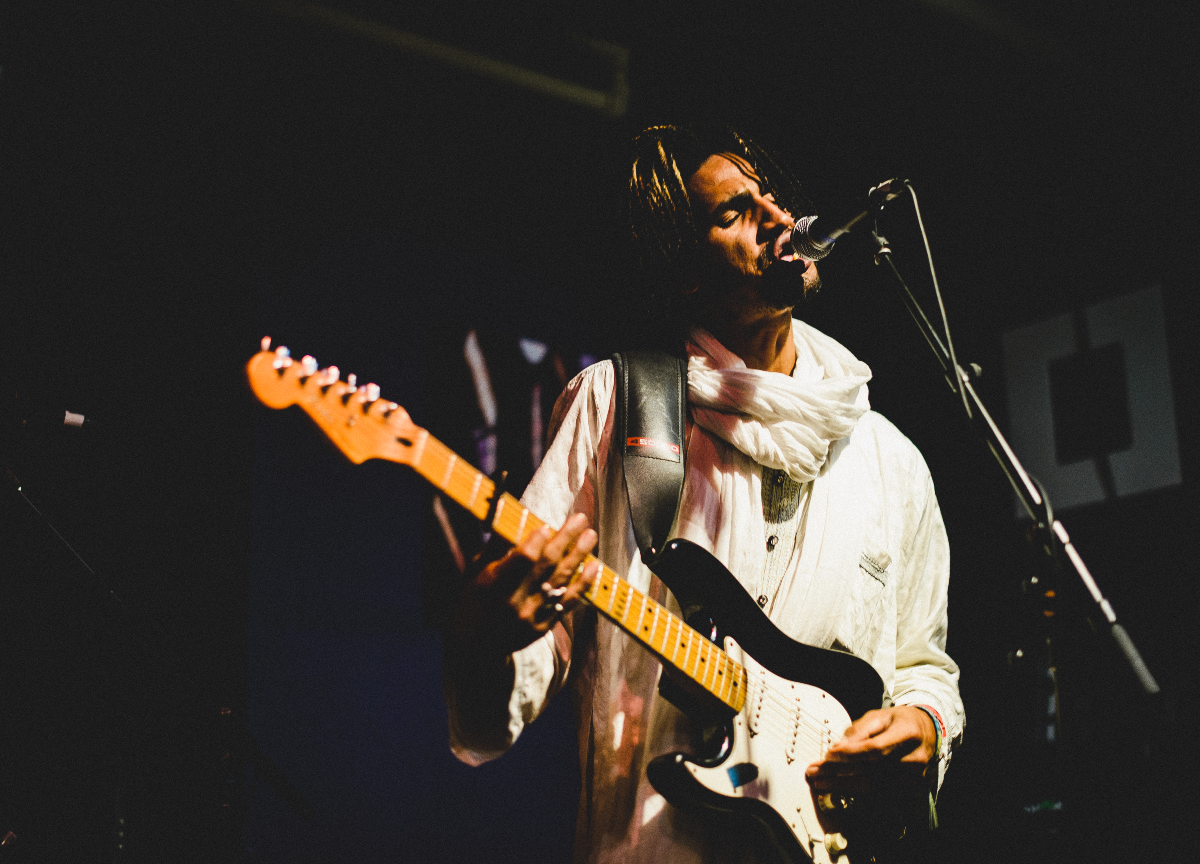 $15.00
Boogarins' Fernando "Dino" Almeida and Benke Ferraz began playing music together as teenagers in the central Brazilian city of Goiânia – creating psychedelic pop in their parents' gardens, filtering their country's rich musical history through a very modern lens. By the time the group's home-recorded debut LP, 'As Plantas Que Curam' (2013), was released worldwide, the band had recruited a proper rhythm section and were developing a name around Goiânia. Soon after, the group was booking regular gigs in São Paulo and across the country.
Sombrou Dúvida, the band's fourth full-length release, is a question. A play on words in Boogarins' native Brazilian Portuguese. It's a contraction of "Sombra ou Dúvida", the title track of the album, which translates as 'Shadow or Doubt'. There might seem to be a darkness to the question, given that both choices aren't exactly cheery. Yet, Dino, the smiling, Afro-donned singer of the group tells us that "shadow" refers to a feeling related to your comfort zone, whereas doubt is the uncertainty that hits people and leads them to follow their instincts."

Mdou Moctar immediately stands out as one of the most innovative artists in contemporary Saharan music. His unconventional interpretations of Tuareg guitar have pushed him to the forefront of a crowded scene. Back home, he's celebrated for his original compositions and verbose poetry, an original creator in a genre defined by cover bands. In the exterior, where Saharan rock has become one of the continents biggest musical exports, he's earned a name for himself with his guitar moves. Mdou shreds with a relentless and frenetic energy that utterly sets him apart.

Mdou Moctar hails from a small village in central Niger in a remote region steeped in religious tradition. Growing up in an area where secular music was all but prohibited, he taught himself to play on a homemade guitar cobbled together out of wood. It was years before he found a "real" guitar and taught himself to play in secret. His immediately became a star amongst the village youth.