Murder By Death with J Roddy Walston and the Business plus Jonny Fritz
Friday
February 15, 2019
8:30 pm
(Doors:

8:00 pm

)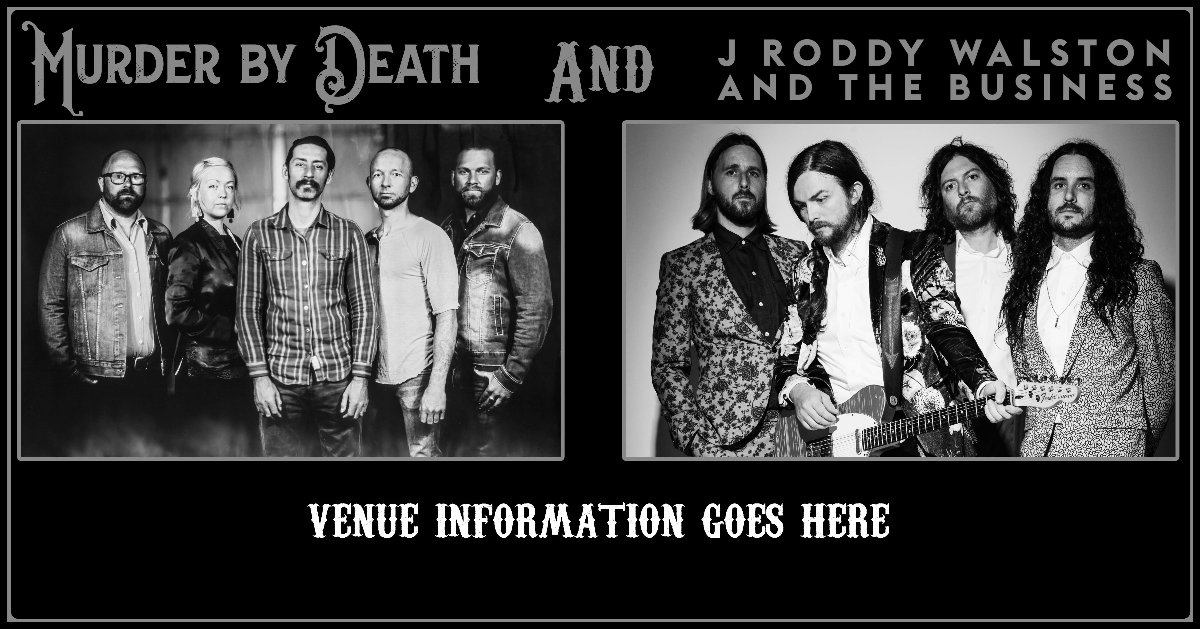 $25.00
On the surface, Murder By Death is a Bloomington, IN quintet with a wry, ominous name. But behind the geography and moniker is a band of meticulous and literary songwriters matched by a specific brand of brooding, anthem-riding balladry and orchestral indie rock.
Murder By Death's path began in the early 2000s as most Midwestern college-town groups do, by playing to small crowds at ratty venues and frenzied house parties. While many of their formative-year scene-mates failed to make it much further than campustown's borders, Murder By Death translated their anonymous beginnings into a 10+ year career founded on a bedrock of five full-length albums, tireless D.I.Y. touring and performing ethics, and, most importantly, a dedicated, cult-like fanbase.
J Roddy Walston and The Business refuse to play it safe. In this age when mobile phone apps have replaced recording studios and the term "badass" rarely describes modern music, J Roddy furthers the proud legacy of unrelenting rockers from Little Richard to Janis Joplin to KISS, shredding eardrums and stirring souls with scrappy, All-American anthems.