Thy Art Is Murder, Fit For An Autopsy, Enterprise Earth, Aversions Crown, Une Misere
Friday
March 20, 2020
8:00 pm
(Doors:

7:00 pm

)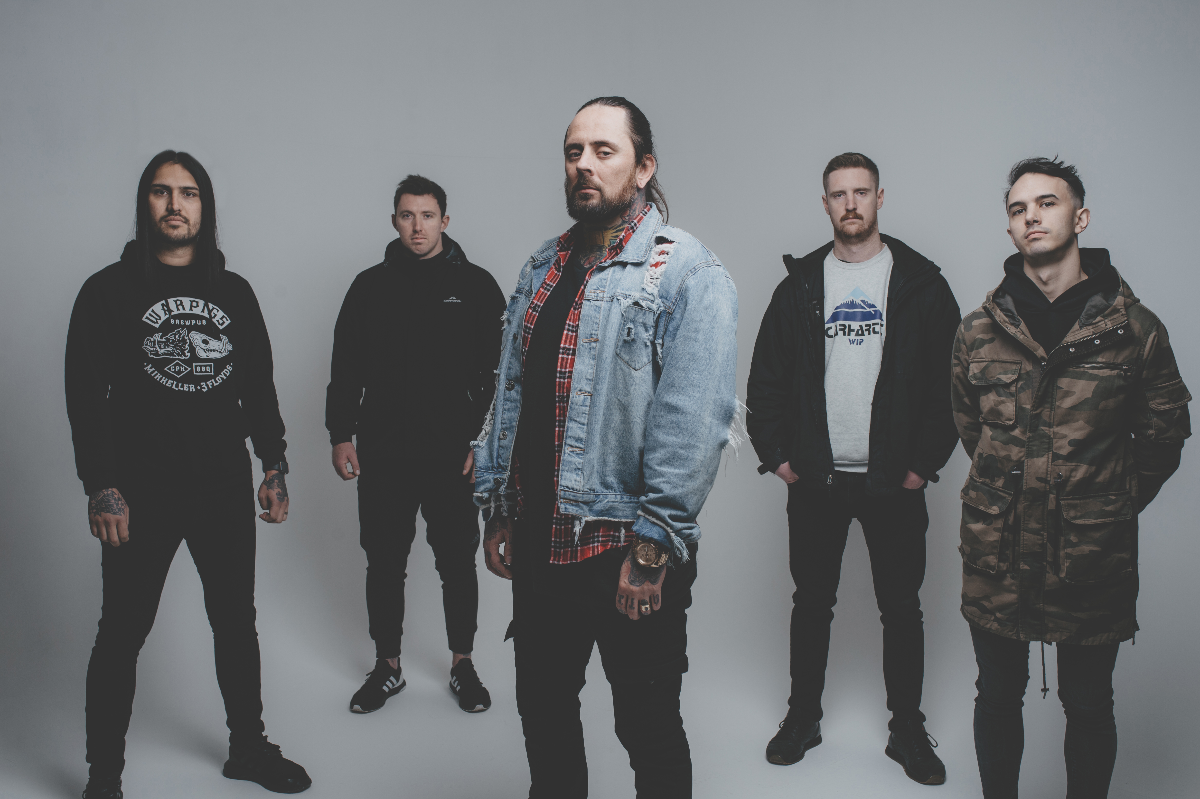 $20.00
Privatized prisons enforce police states, where nonviolent offenders languish for decades. Pharmaceuticals numb the mind. Social media distracts the spirit. All while the very planet lurches toward an inevitable climate disaster that will extinguish humanity. The Nightmare of Human Organ Harvesting? That's not a gruesome song title from some forgotten old-school death metal record. It's a headline from the Wall Street Journal.
Against this backdrop of postmodern dystopia, chaos, and confusion, arrives Human Target, the earth-scorching fifth album from extreme metal titans THY ART IS MURDER.
Australia's most brutally alarming cultural export since George Miller's Mad Max franchise makes music that serves as a loud last gasp against the ever-encroaching void. It's a blazing light of nihilistic despondency before the final darkness. Fusing authentic crushing death metal with blackened fury and flashes of knuckle-dragging stomp, THY ART IS MURDER exorcise the pangs of mortality and the pains of socio-political trauma.
It's a reinvigoration and redefinition of a thriving subculture that has earned them a place in the Top 50 Most Popular Metal Bands Right Now, According to the Internet, a list compiled by a popular metal blog (based on worldwide page views) that puts THY ART IS MURDER among Metallica, Slipknot, Slayer, Megadeth, Ghost, and Iron Maiden.
THY ART IS MURDER's thinking-person's blackened death metal has challenged and inspired audiences around the globe, from top-tier genre festivals like Download, Graspop, Hellfest, and Summer Breeze; to high-profile tours supporting Killswitch Engage, Parkway Drive, and Architects; to multiple headlining and co-headlining shows. In their native country, they've charted higher than any other homegrown extreme metal band. They even toured North America with Slayer as part of Rockstar Mayhem.